David Earl Williams III: A Progressive Democrat and Advocate for Change is our today's topic. In the realm of politics, there are individuals who strive to make a difference and bring about positive change. One such individual is David Earl Williams III, an 8x Decorated U.S. Navy Iraqi Freedom War Vet, author, and progressive Democrat. With a straight-forward approach and a strong commitment to serving the people, David Earl Williams III has emerged as a fighter for the rights and welfare of all citizens. This article will delve into his background, accomplishments, and aspirations, shedding light on his journey towards creating a better future for his community and beyond.
David Earl Williams III: A Progressive Democrat and Advocate for Change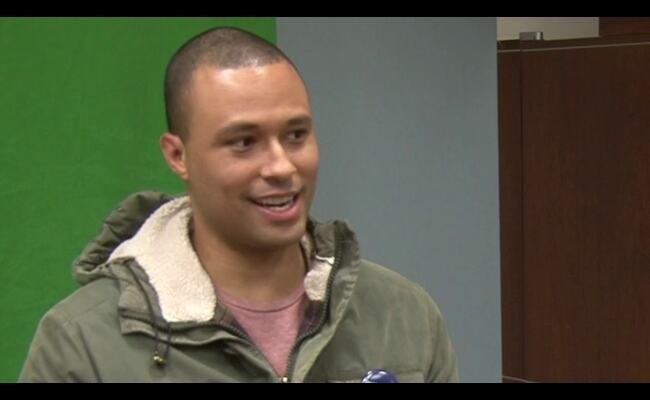 Early Life and Education
David Earl Williams III was born on January 8th, 1984, in Evanston, Illinois. While he was born in Evanston, he grew up in Chicago's North Side neighborhood of Rogers Park and later Uptown. Raised by his mother alongside his two sisters and older brother, David's diverse ancestry reflects his rich heritage, including Black, Irish, Native American, French, German, British, Ashkenazi Jewish, and southeast Asian roots.
David's educational journey began at Joseph Brennemann and Louis B. Nettlehorst elementary schools. He then attended Nicholas Senn High School, where he excelled academically and was a member of the Academic Decathlon team. Graduating with honors, David's commitment to excellence was evident from an early age. For more information you can visit his website Dew For Politics.
Military Service and Global Experiences
Immediately after graduating from high school in 2002, David joined the U.S. Navy. During Operation Iraqi Freedom, he served as a Deck Seaman before transitioning to the role of a Logistics Specialist. In this position, he managed over $2 billion worth of aviation equipment and led a team of 25 personnel.
David's dedication and service took him to Yokosuka, Kanagawa, Japan, where he was stationed onboard the U.S.S. Cowpens (CG-63). Throughout his time in the U.S. Armed Forces, he traveled extensively, exploring various parts of Asia, the Australian continent, and the Middle East.
Pursuit of Knowledge and Civic Engagement
After his honorable discharge from the Navy in mid-2006, David pursued further education abroad. He enrolled in General Studies and Criminal Justice courses at Lethbridge College in Lethbridge, Alberta, Canada. During this period, the United States was embarking on a historic election, and David showed his support for Barack Obama by voting via absentee ballot.
In 2010, David returned to the United States, settling in his birthplace of Evanston, Illinois. His passion for political activism led him to join the Chicago chapter of WeAreChange from 2011 to 2014. As a member of this nationwide political activism group, he protested against corporatism and participated in anti-war demonstrations opposing U.S. involvement in Iraq and Afghanistan.
Political Ambitions and Community Involvement
In 2014, David Earl Williams III made his first foray into politics by running for the U.S. House of Representatives in Illinois' 9th District as a Republican candidate. Although he did not secure the nomination, this experience fueled his determination to continue advocating for change. In 2018, he announced his candidacy for Alderman in Chicago's 48th Ward as an Independent, receiving significant support with 16.25% of the vote in the 2019 Chicago Municipal election.
Chicago Skyline
Building on this momentum, David set his sights on the Chicago's 24th police district council in 2022, this time as a progressive Democrat. Although the race was non-partisan, his commitment to progressive values resonated with voters, securing him the fifth position out of seven candidates with 13% of the vote.
A Multifaceted Individual
Beyond his political endeavors, David Earl Williams III is a man of many talents and interests. He has engaged in various ventures and voluntary work, showcasing his dedication to a well-rounded life and contributing to the betterment of society. As a male model and promoter for Urban Offering clothing and Pink Avenue Models, he has graced the pages of magazines and represented renowned brands. In addition, David has dabbled in the entertainment industry, starring as an extra in the music video "Desert Spring Rose: Film Noir Vignette," directed by Scott Feigen.
David's altruistic nature has manifested in his involvement with several organizations and causes. He has volunteered in disaster relief efforts with Convoy of Hope and participated in crisis intervention initiatives with the National Alliance on Mental Illness (NAMI). As a pro-privacy activist, he has been associated with Restore the Fourth, advocating for individuals' rights in the digital age. Moreover, his passion for animal rights led him to collaborate with the Chicago Alliance for Animals, working to ban horse carriages and promote pedicabs as a more humane alternative.
Political Engagement and Campaign Involvement
David Earl Williams III's commitment to effecting change extends beyond his own aspirations. He has actively supported various political campaigns, dedicating his time and energy to amplifying the voices of candidates who share his vision for a better society.
His involvement ranges from grassroots efforts such as house-to-house canvassing and phone banking for Jesus "Chuy" Garcia's 2015 Chicago Mayoral campaign and Lori Lightfoot's 2019 Chicago Mayoral campaign to supporting candidates like Andre Vasquez for Alderman in the 40th ward, Illinois for Bernie's 2020 Presidential campaign, and Joe Dunne's 2023 48th ward Aldermanic campaign.
Personal Life and Interests
Outside of his political engagements, David Earl Williams III leads a fulfilling personal life. He identifies as a nondenominational Christian and is an accomplished author of the LitRPG book series titled VALOR TALE. His creative side extends to amateur voice-overs, particularly for Yeti112's Resident Evil & Metal Gear Solid parodies series on YouTube.
Keeping active and maintaining a healthy lifestyle are important to David, as evidenced by his dedication to working out and engaging in long-distance walking. His longest recorded distance is an impressive 24.3 miles within 7 1/2 hours. In his leisure time, he enjoys swing dancing, listening to video game music, and spending time with his beloved cats and dogs. David also appreciates a good glass of red wine and has an affinity for Vodka & M.U.G.E.N., a popular fighting game engine.
Community Engagement and Service
David Earl Williams III believes in the power of community and actively engages in initiatives that uplift and support those around him. As a Freemason, he was a member of Evans Lodge 524 from 2013 to 2016 and is currently affiliated with St. James Alpha 1 Lodge. He has also contributed to veteran service outreach through the American Legion of Morton Grove Post 134 and the Benevolent and Protective Order of Elks Lodge 1526. In addition, he served as the Co-Chairman for Unite America Chicago's Chapter, fostering unity and collaboration among individuals striving for positive change.
Conclusion
David Earl Williams III's journey from a decorated U.S. Navy veteran to a progressive Democrat and advocate for change is a testament to his unwavering commitment to serving the people and creating a better future for all. With his straight-forward approach, dedication to reasonable governance, and focus on protecting civil liberties and rights, David exemplifies what it means to be a fighter for the people.
Through his extensive involvement in community initiatives, political campaigns, and diverse interests, he continues to make a meaningful impact on society. As David Earl Williams III forges ahead, his mission of unity and progress remains at the forefront, driving him to advocate for a better and more inclusive world. Hope you enjoy reading our article David Earl Williams III: A Progressive Democrat and Advocate for Change.