Fayetteville AR Car Accidents: Important Dos and Don'ts to Follow is our today's topic. With over 92,000 residents, Fayetteville in Arkansas is a vibrant city that offers a suburban feel. A major plus point about the city is that it is largely a walkable community, with many miles of walking or biking trails.
Most of its residents enjoy soaking in the natural beauty of the outdoors along paths like Mt. Sequoyah Woods and Finger Park Trail. For longer commutes, rideshare services like Lyft and Uber are at their disposal. However, with over 96% of its residents being natives, most own a car to move back and forth.
This can make roads like North College and Joyce Street heavily crowded during university and work hours. Also, some intersections still do not have proper traffic enforcement, further adding to the risk of accidents. When involved in a road accident in Fayetteville, AR, the important question is what one must do.
In this article, we will discuss the dos and don'ts to ensure your and others' safety, even from the legal viewpoint.
Fayetteville AR Car Accidents: Important Dos and Don'ts to Follow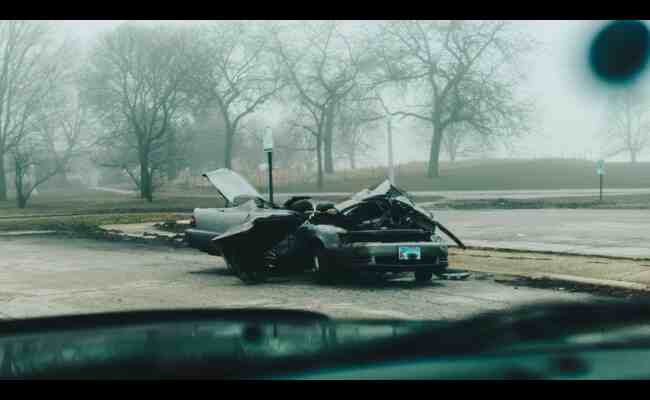 What to Do Immediately After the Accident?
Let's take an example – suppose you're peacefully driving along North College Avenue. There are a few crossroads on the way with traffic lights. Another car advancing from an intersection runs the red light, and both your vehicles are involved in a broadside or T-bone collision.
If you survive the impact, experiencing only minor injuries, there are some immediate steps you can take after the accident.
Checking for Any Severe Injuries
Now that you're fine, the first thing to do is ensure everyone else involved in the accident is. This includes those commuting in the other vehicle. If no, contact emergency responders or dial 911 immediately.
In any case, it is best to inform the police about the accident and have a report filed. This way, the incident comes to light and any non-apparent injuries are also taken care of.
Bringing Your Vehicle to Safety
The next step would include trying to move your vehicle to a safer location, perhaps the corner of the street. As mentioned, if the accident occurs at a crossroads, there will be vehicles speeding from all four directions. Leaving your car at the scene increases the risk of further accidents.
When you're parked at a safer spot, it makes it easier for first responders to access the scene. However, it is possible that your car cannot be driven due to the accident's impact. In such a case, turn on its hazard lights to caution other motorists.
Collecting Crucial Evidence
If possible, you can try to gather evidence from the accident scene. This would include snapshots of the vehicles involved in the accident, nearby fallout, exact location at the crossroads, and more.
This may prove to be a crucial piece of information when the time comes to prove the 'at fault' party before the insurer or court.
Contacting a Reliable Attorney
You cannot leave your case in the hands of happenstance. When such accidents occur (especially T-bone collisions), it all takes place in a blink of an eye.
The police will gather evidence from CCTV cameras and take witness statements, but you must be prepared to fight your case. It's a good idea to consult with a trusted Fayetteville car accident lawyer for support.
In most cases, the insurance company will not offer fair compensation in order to protect their interests. You may need to file a personal injury lawsuit. Keith Law Group states that attorneys will run a detailed investigation to prove the at-fault party for fair compensation.
What to Avoid After a Collision
As the accident suddenly occurs, there are also certain things to completely avoid doing. These include the following.
Admitting Fault
In many cases, both parties involved in a Fayetteville car accident share some burden of responsibility. It could be as simple as violating the speed limits, which amplified the impact of the crash. If you believe that you're at fault, it's best to hold yourself back till all investigation is complete.
The state of Arkansas follows the 50% rule for car accident cases of shared fault. This means the plaintiff will only be eligible for compensation if their fault is less than 50%. Prematurely taking all the blame may leave you with no compensation.
Fleeing the Scene
Another mistake many drivers make is that they panic and immediately leave the scene of the accident. Whether the fault was yours or not, fleeing is something to steer clear of. The primary reason is that it is not the right thing to do.
Secondly, most roads across Fayetteville have CCTV cameras installed, and you may get caught sooner or later. When in custody, you could face criminal charges. If the accident was not your fault, this blunder will make you lose out on any possible compensation. So, wait for the police personnel to arrive.
Final Thoughts
An additional point of caution to remember is to disclose the accident to your insurer, regardless of fault. Your insurance company will want to know of the incident in case they need to process any claims in the future.
On a final note, it is always easier to prevent an accident. Though Fayetteville, AR, temperatures rarely see extremes, the city does experience at least one ice storm every season. Be extra careful during the humid and winter months.
Check for the day's forecast before commuting long distances. Also, avoid all distractions while driving, especially in the busiest parts of the city. But the safest option of all is to enjoy the benefits of the walkable community as far as possible. Hope you enjoy reading our article Fayetteville AR Car Accidents: Important Dos and Don'ts to Follow.